Food Truck Hood Cleaning
Food trucks are in a league of their own when it comes to food service and the needs of a kitchen. With the limited space, high heat, and humidity often found in a food truck kitchen, regularly scheduled hood cleaning should always be part of the maintenance routine.
A professional cleaning company will provide hood cleaning services for your food truck, emphasizing safety and performance. The hood cleaning process helps to eliminate the grease, smoke, and other debris that builds up over time in your food truck kitchen. This build-up is a precursor to hazardous conditions and can lead to fires, poor air quality, and structural damage.
Regular hood cleaning services help maintain the safety of your food truck kitchen and the health of your staff, and Sarnia Hood Cleaning is Ontario's most reliable provider. We use professional cleaning products and equipment to thoroughly clean your food truck's hood, venting system, and ductwork. Our experience allows us to provide a high-quality service while keeping costs reasonable.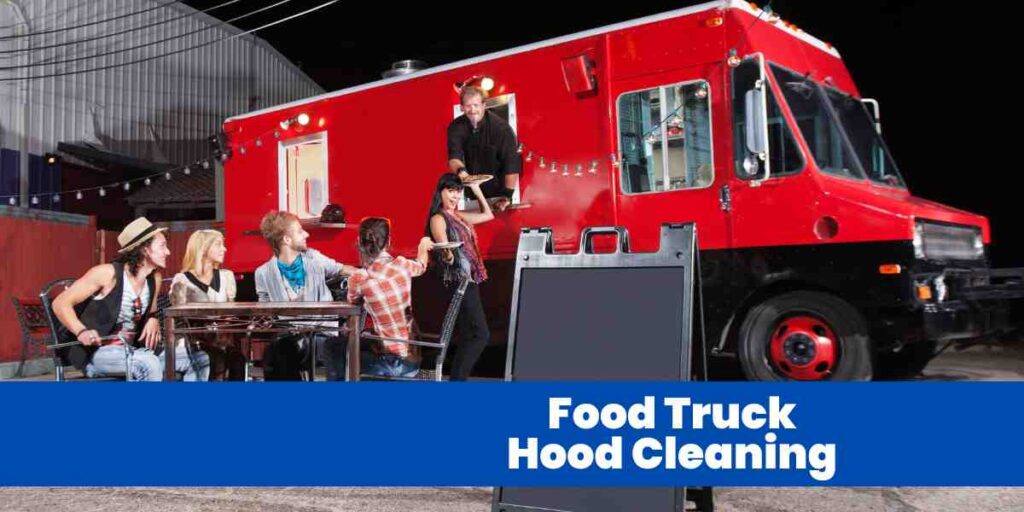 SARNIA HOOD CLEANING SERVICES
Request a Estimate
Get your free written hood cleaning or kitchen
exhaust cleaning estimate today.
Tap to request estimate
Cleaning Food Truck Exhaust Hoods in Sarnia
Time is of the essence in the world of food trucks, so our approach is meant to be quick and easy. Cleaning the food truck exhaust hood begins with an inspection of the current state of the hood, vents, and ductwork. We look for any signs of grease build-up or other debris. With a comprehensive understanding of the issue, we can use our specialized tools and products to perform an extensive deep clean on your entire system.
The process is designed to be as efficient as possible so that you can get your food truck back on the road quickly. After the cleaning, we provide a full report with suggestions for future maintenance and safety protocols.
If you think this process is what you need right now, call us so we can bring our services right to you. With Sarnia Hood Cleaning, you can be sure that your food truck exhaust hoods are in safe and reliable condition.
Tap to Call Now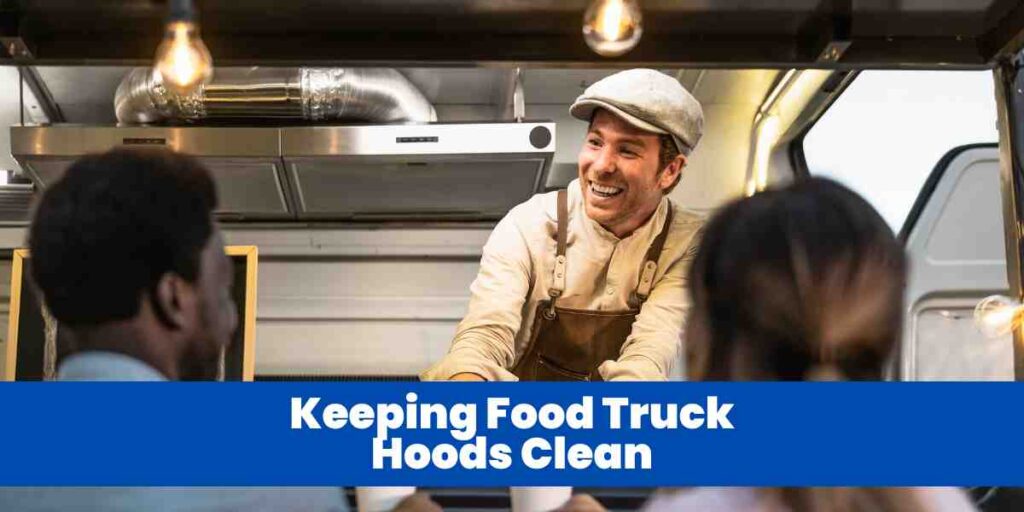 Sarnia Food Truck Exhaust Hood
We also offer free inspections, allowing us to provide a personalized quote for every job. Whether it's an emergency service or scheduled maintenance, we provide a reliable hood cleaning service for food trucks in Sarnia and the surrounding areas.
Learn more about our services by calling our team. We can't wait to showcase how this process can keep your food truck in business for years.
Tap to Call Now
Due to its unique mobility, a food truck's exhaust system endures more wear and tear than the average kitchen. With that said, regular cleaning of your kitchen hood is essential to keep your food truck in optimal working condition.
At Sarnia Hood Cleaning, we specialize in the maintenance and cleaning of food truck exhaust hoods. Our experience makes us the ideal service provider. We've serviced over 100 food trucks with our premier hood cleaning services.
The hood on a food truck is as complicated as the rest of the kitchen and requires regular maintenance. We use specialized tools and products to scrub away the grease, smoke, and debris from your exhaust hoods so that you can remain compliant with all food safety regulations.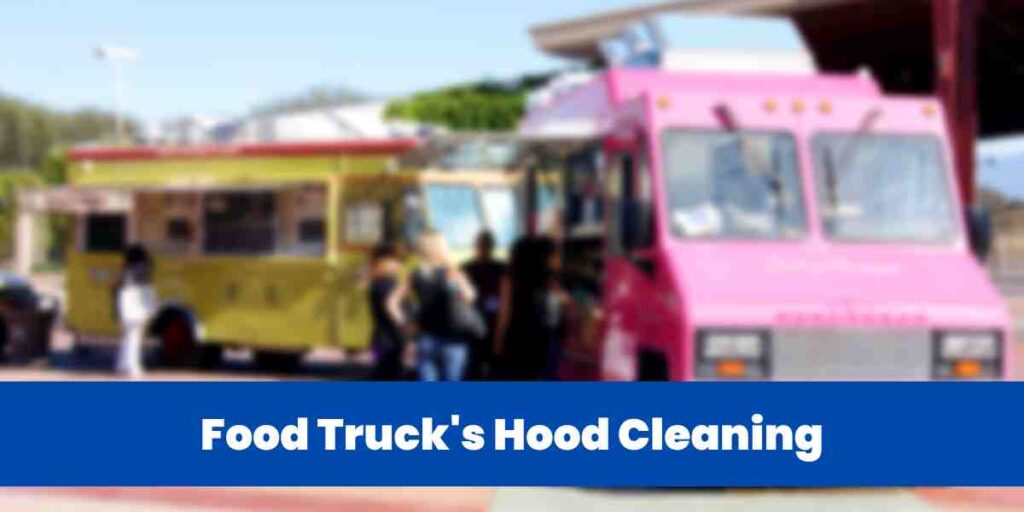 Food Truck Cleaning Guide in Sarnia
Hood cleaning is an essential component of maintaining a food truck. The hood, also known as the exhaust system, removes smoke, heat, and fumes from the cooking area. If the hood is not cleaned regularly, it can become clogged with grease and debris, which can be a fire hazard and negatively impact the air quality in the food truck. Food truck operators must schedule regular hood cleaning to ensure their customers' and employees' safety and health.
Another crucial component of food truck hood cleaning is using the right cleaning products and techniques. Grease and debris can be difficult to remove, so it is essential to use cleaning solutions specifically designed to break down and remove grease.
When cleaning a food truck's hood and ductwork, it is essential to use the proper tools, such as scrapers, brushes and pressure washers. Not only will using the right products and techniques help ensure that all grease and debris are removed, but it can also prolong the life of your kitchen equipment while keeping you in compliance with safety regulations.
Tap to Call Now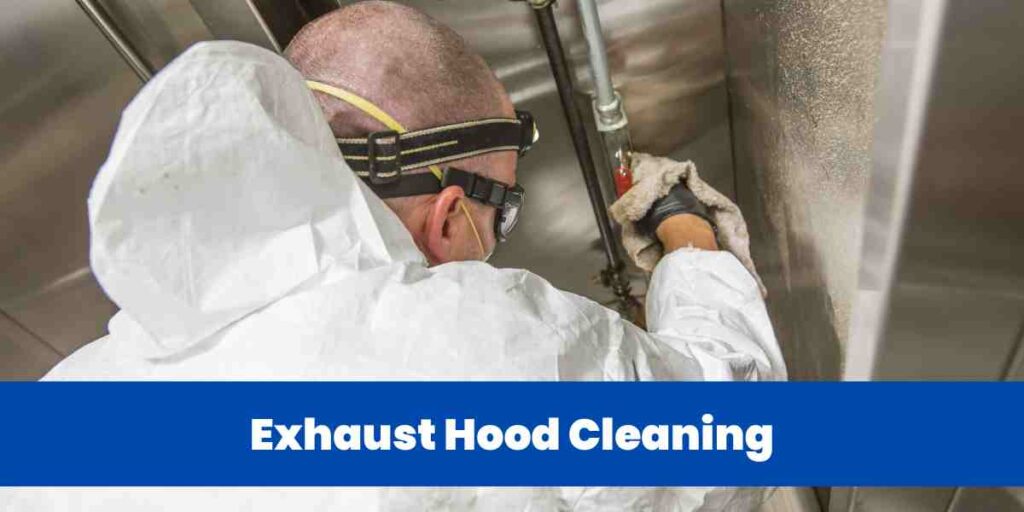 Food Truck Maintenance Exhaust Fans and Hoods
Sarnia Hood Cleaning takes care of your food truck's exhaust fans and hoods, from inspections to cleaning. We provide you with a complete service that includes an in-depth inspection of your current equipment, followed by a deep clean that covers every area of the system.
The exhaust fans require the same attention as the hoods, as they, too, collect grease and debris. Don't let grease-clogged fans endanger your safety; use our specialized tools to remove all built-up residue for optimal efficiency and fire protection. With our services, you can ensure that your exhaust fans are running properly again.
We also provide repairs for any damaged parts found during our inspection process. Our team is experienced in repairing a wide range of exhaust equipment, so don't hesitate to let us take care of all your repair needs.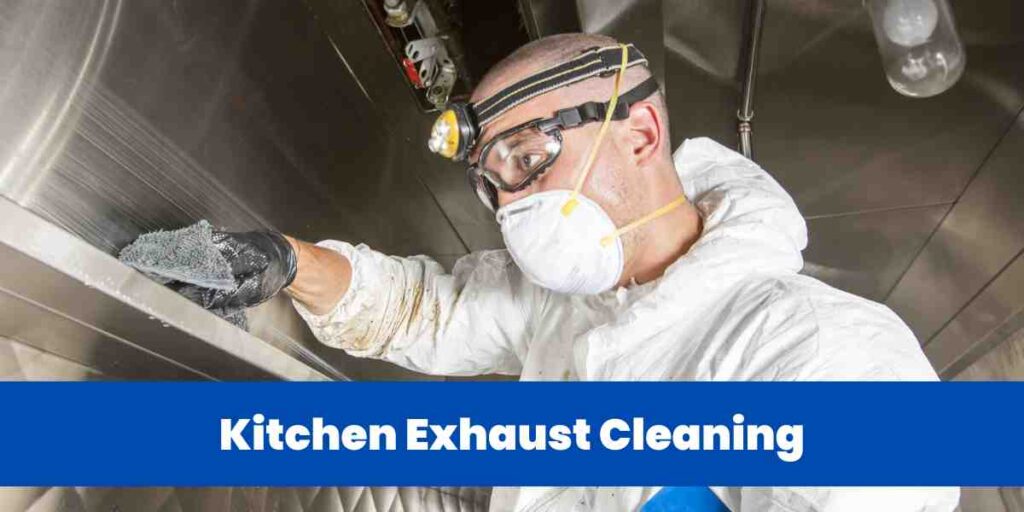 Request an Estimate [Tap Here]
Expert Hood Cleaning for Food Trucks
Much like any other commercial kitchen space, food trucks are subject to their location's fire and health regulations. Consequently, it is paramount that all hoods and exhaust fans be routinely inspected and cleaned to remain compliant with applicable codes. Don't let clogged equipment put you in danger of non-compliance; our expert hood cleaning service will guarantee that your food truck is up to all regulatory standards.
To begin our professional hood cleaning service, we inspect your equipment. We aim to spot any grease and debris that could clog the system or damage the exhaust fans and hood. After which, we use the right cleaning products and techniques to remove all built-up residues.
With our food truck hood cleaning service, there's no room for guesswork. We care about keeping your kitchen in top condition and ensuring everyone remains safe. Contact Sarnia Hood Cleaning today to schedule an inspection.
Tap to Call Now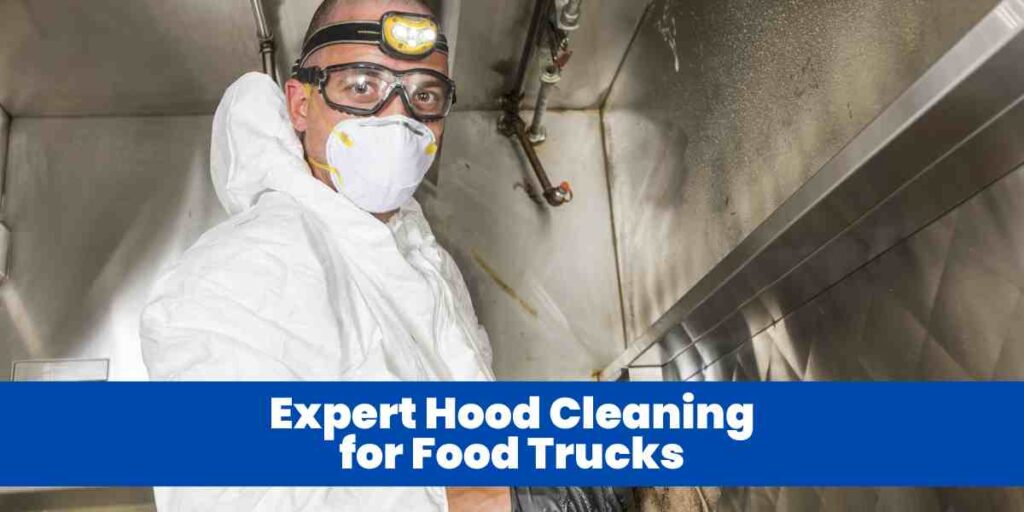 Gourmet Trucks in Sarnia
Our gourmet truck hood cleaning service is just a phone call away. Our comprehensive cleaning service covers everything from inspection and removal of grease and debris to repair of any components that require attention during the assessment.
To guarantee you a first-class clean, we never skimp on quality or efficiency in our work.
Tap to Call Now
Regular deep cleaning is required to maintain a gourmet food truck effectively. The kitchen area of a food truck is notorious for collecting grease and debris, which can create a fire hazard if not regularly cleaned.
Sarnia Hood Cleaning takes care of at least one part of your regular maintenance schedule.
Our team of experienced professionals provides thorough hood cleaning services to keep your gourmet food truck in compliance with all applicable safety regulations.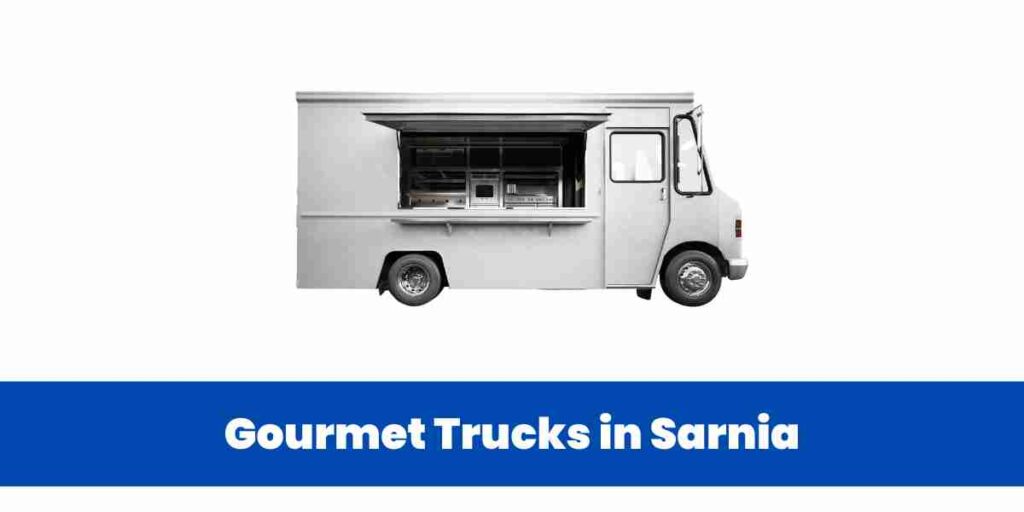 Pop-up Restaurant Food Trucks in Sarnia
Pop-up restaurant food trucks are susceptible to the same safety regulations as regular food trucks, and hoods and exhaust systems must be inspected and cleaned regularly.
Don't wait for an inspector to notify you of a breach in your equipment; contact Sarnia Hood Cleaning today.
Tap to Call Now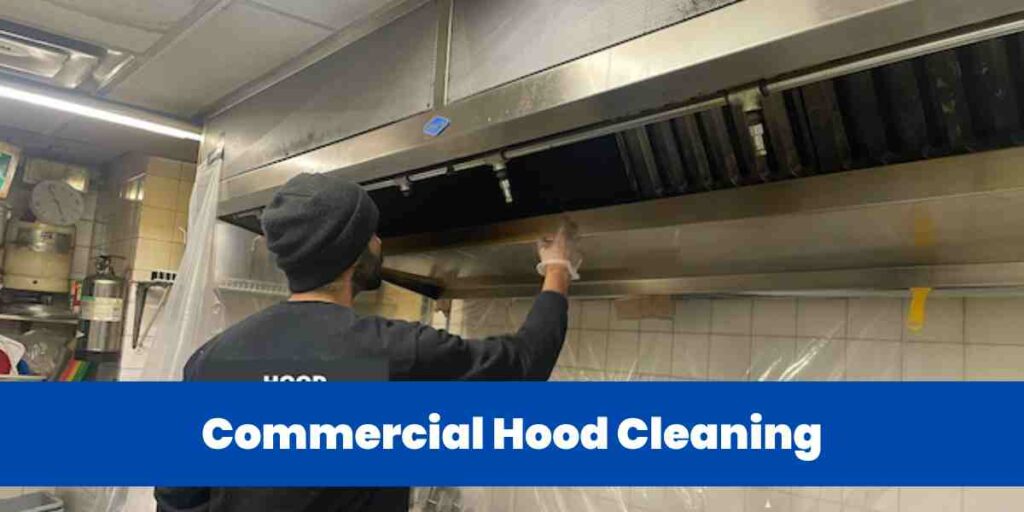 Food Truck Cantines in Sarnia
Everyone loves food truck cantines. And as an owner or operator, you should know that adherence to safety regulations is just as crucial for these types of vehicles as conventional food trucks.
At Sarnia Hood Cleaning, we help you keep up with the ever-changing demands of the food industry. Our experienced team of hood cleaning specialists offers complete services from inspection to repairs – we want you to become a model of safety compliance with your food truck cantine.
Don't think twice about calling us today. We're on standby to provide the best hood cleaning services in Sarnia.
Tap to Call Now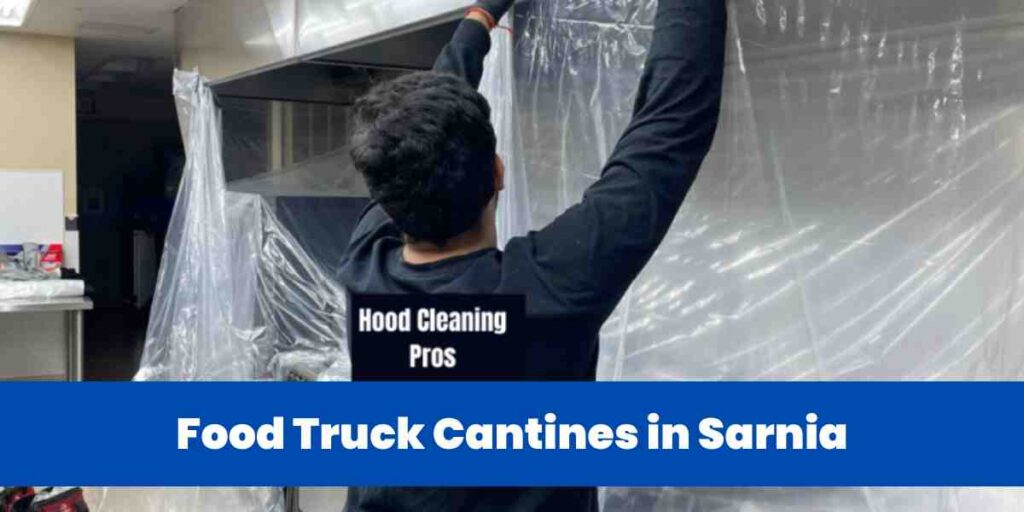 Food Truck Exhaust Fans
Exhaust fans are a necessary and critical component of any food truck, as they help maintain air quality and circulation. Your exhaust fans must be inspected and cleaned routinely to comply with fire codes and provide maximum efficiency. At Sarnia Hood Cleaning, we are honoured to provide exceptional exhaust fan cleaning services.
Aside from cleaning your exhaust fans, we also perform repairs and installation. While our services are designed to keep your equipment running smoothly, we also ensure compliance with all applicable codes.
Tap to Call Now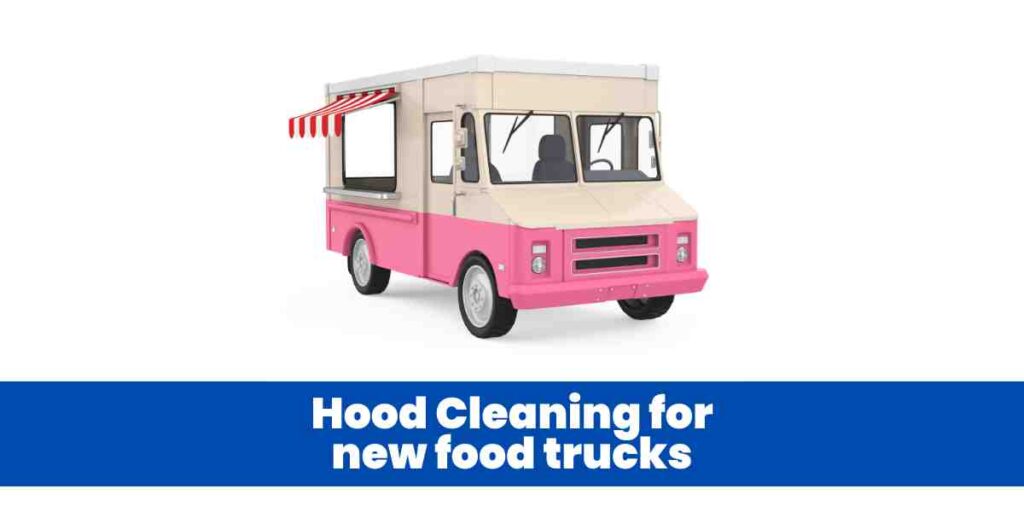 Importance of regular hood cleaning for food trucks
It's essential to perform regular hood cleaning to keep food safety standards up in food trucks. Grease and dirt may build up inside the ductwork and the hood, causing an increased fire hazard while providing a habitat for bacteria or other contaminants. Cleaning out your hoods and ducts consistently helps protect against fires and guarantees that you're circulating healthy air within your truck at all times.
A dirty hood and ductwork can impede the performance of a food truck's ventilation system, making it less efficient and increasing energy consumption. Regular cleaning helps keep the system functioning properly, saving energy and money.
Don't risk hefty fines and possible closure of your food truck – make sure you comply with local laws by getting regular hood cleaning services. Many states have regulations that require hoods and ductwork to be properly cleaned, so don't put yourself at risk for not complying! Regular maintenance can help guarantee compliance with the law while avoiding potential legal hassles.
Tap to Call Now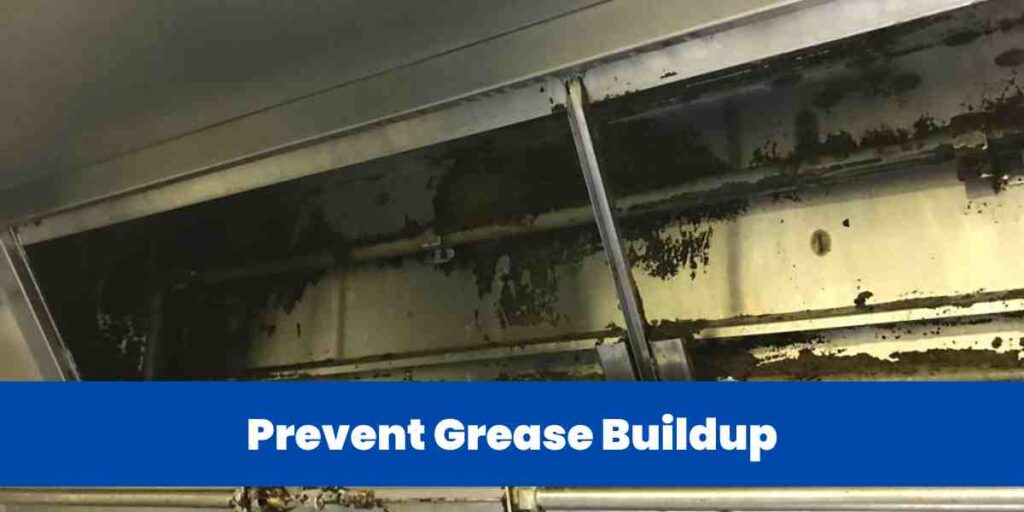 The difference between hood cleaning for food trucks and traditional restaurants
While hood cleaning for food trucks and traditional restaurants have the same basic principles, there are some distinct differences.
Food trucks usually have smaller exhaust systems than restaurants, making their ductwork more susceptible to grease build-up.
Additionally, on-the-go operations require that hood cleaners move quickly and efficiently; traditional restaurant hood cleaning may take longer due to setups such as grills, fryers, and other kitchen equipment.
Tap to Call Now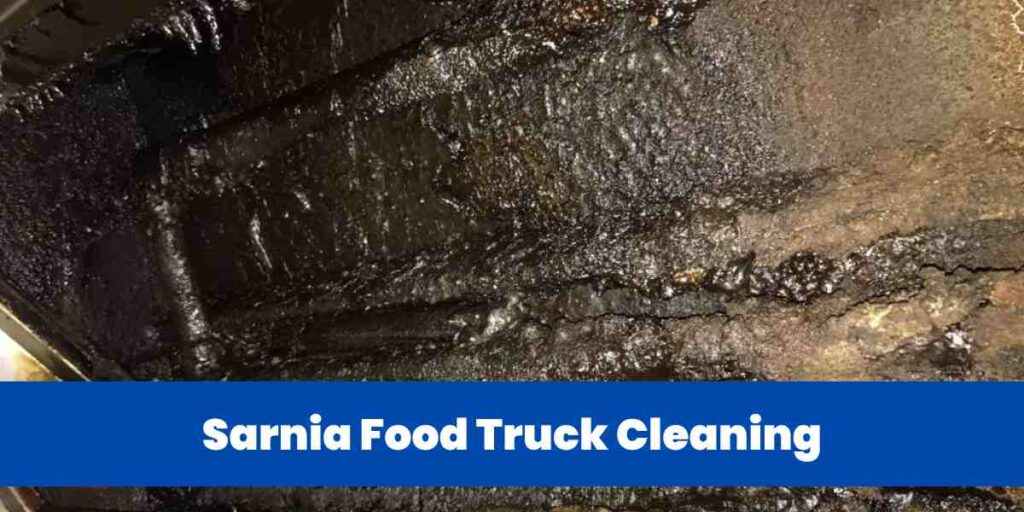 Best practices for maintaining hood cleaning on a food truck
Hood cleaning is essential for food truck safety and efficiency, so make sure you keep up with regular maintenance. Here are some of the best practices to ensure your equipment remains in top condition:
• Regularly inspect the exhaust system for leaks or blockages
• Clean out the hood and ducts at least twice a year 
• Regularly check the hood filter and replace it as needed
• Have any necessary repairs done promptly
• Develop a detailed maintenance log with all service records
Tap to Call Now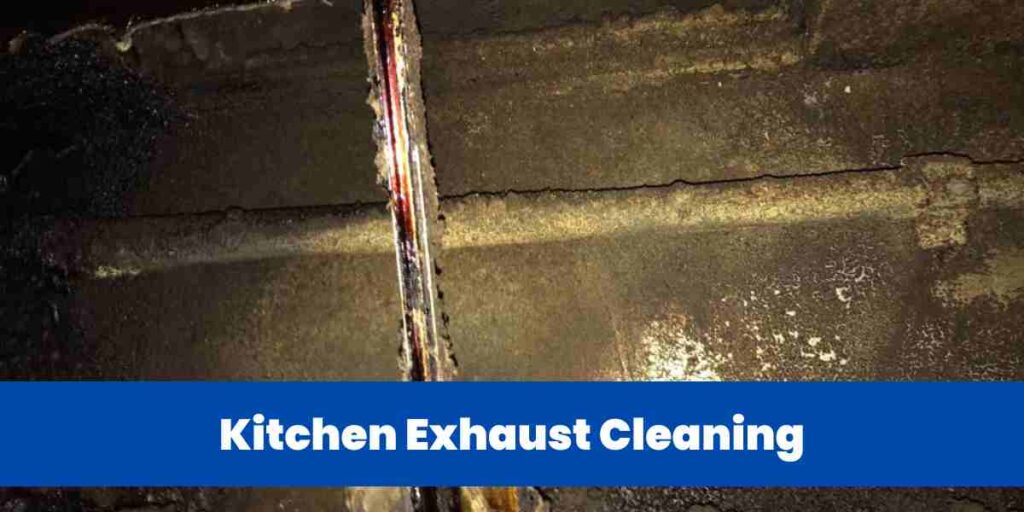 The impact of neglecting hood cleaning on a food truck's operation
Neglecting to perform regular hood cleaning on a food truck may result in several issues, such as:
• Grease build-up, increasing the risk of fire and higher energy consumption
• Poor air quality due to a lack of proper ventilation
• Reduced efficiency and increased repair costs
• Potential fines or closure by local health and fire safety regulations
The benefits of professional hood cleaning services for food trucks
Professional hood cleaning services can provide several benefits for food trucks, such as:
• Reduced fire risk due to proper cleaning and maintenance
• Improved air circulation and ventilation for better air quality
• Energy savings from an efficient exhaust system
• Compliance with local codes and regulations
• Guaranteed satisfaction by experienced professionals
Tap to Call Now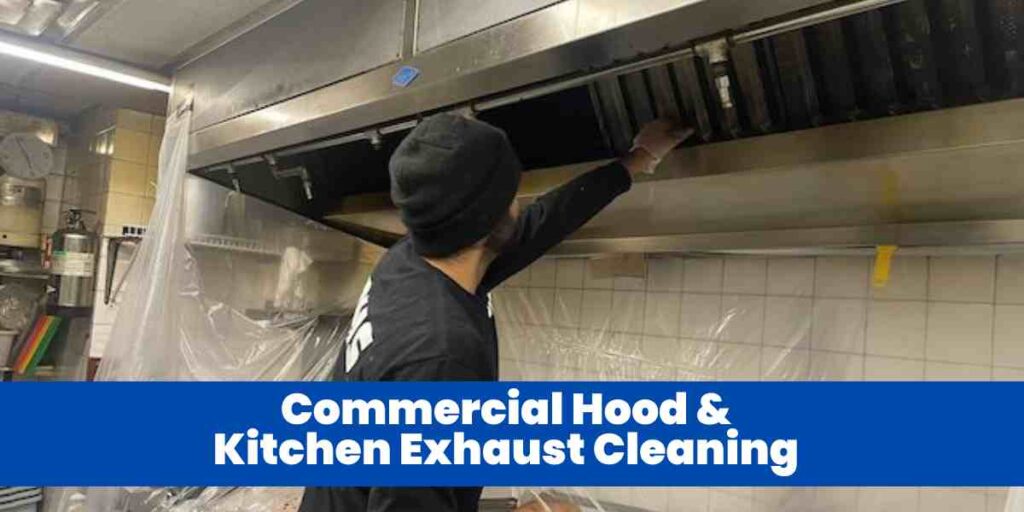 Frequently Asked Questions
How much does it cost to clean under the hood?
Figuring out the cost of cleaning a kitchen exhaust hood requires looking at several factors, such as the size of the hood, type of filter, and conditions. Call Sarnia Hood Cleaning so we can provide a detailed estimate.
How often do hoods need to be cleaned?
Hoods fitted in a commercial kitchen are meant to be cleaned regularly to ensure they remain free of grease and debris. The recommended frequency of cleaning depends on the size and type of hood, but most experts suggest that it should be done every three months at a minimum.
What is the best way to clean a hood vent?
The best way to clean a hood vent is the professional way. Call on Sarnia Hood Cleaning for a detailed and thorough cleaning that goes beyond the typical DIY job.
How much does it cost to clean a hood system?
Cleaning commercial hoods is a pro's job, and the cost of this service typically depends on several factors such as the size of your hood system, its current status, as well as the services required. Contact us and we'll provide you with a fair estimate.
How often should a hood vent be cleaned?
Hood vents go through some rough days, so it's important to have them cleaned frequently. The National Fire Protection Association (NFPA) recommends that kitchen hoods and vents be cleaned at least once a year, but in most commercial scenarios, they should be cleaned more often.
Do range hood vents need to be cleaned?
Yes, range hood vents need to be cleaned regularly to ensure proper functionality and performance. They also need to be inspected for any signs of damage or faults so they can be repaired or replaced in a timely manner.
How do you clean commercial range hood grease?
Commercial range hoods need to be cleaned using specialized products and techniques. Cambridge Hood Cleaning uses specifically formulated cleaning agents, pressure washing, as well as specific tools and equipment to deep clean your commercial range hoods, removing all dirt and grease.